On Saturday November 26th we arrived in Nawiliwili Hawaii on the island of Kauai. I decided to tak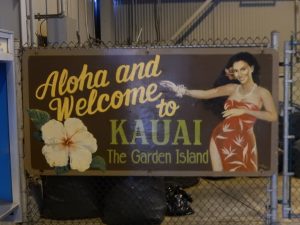 e the excursion to Waimea Canyon – the Grand Canyon of The Hawaiian Islands. We took the tour bus through the Hanapepe Valley and stopped at a scenic spot along the highway to look at a small canyon of colorful rock formations as a sample of what we were going to see.
Here are a few pictures along the way:
We then drove to The Waimea Canyon lookout:
After leaving the Canyon we drove to the coast to Poipu Beach to see the Spouting Horn:
We then had lunch at a local resort near the Gran Hyatt Hotel.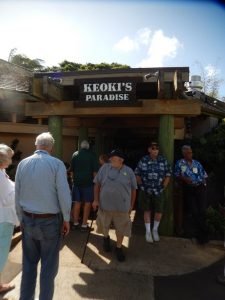 Then we were off again to look at Opaekaa Falls before taking a river boat cruise on the Wailua River to the Fern Grotto State Park.
At the Fern Grotto we were informed of the waterfall and the Grotto which is now caved in.
We were entertained with Hawaiian songs and hula dances at the grottoa and on the riverboat before departure. Then it was back to she ship for a sailing away to Kona on the Big Island, dinner, shipboard entertainment,and a trip to the Crow's Nest for a night cap.